LaQuasha's Work Experience
I received my diploma in Medical Assisting from Everest College in Aurora in 2013. I started at Banner Health in Sterling, Co in OBGYN in March of 2015 and continued to work there and cross-train in Ortho, General Surgery, and Family Medicine until moving to Rapid City, SD in July of 2017. I then started working for Monument Health in August of 2017 in Pulmonology before transferring to General Surgery. I was in General Surgery for a year and then was moved to Urology due to short staffing. I also cross-trained in Plastic Surgery and Dermatology. I resigned from Monument Health in January of 2020 and started working for Black Hills Pediatrics. I stayed with pediatrics until relocating in August 2020 back to Northglenn, Co, and then I received the opportunity to work with Dr. Lance.
I really love what I do because growing up I always had a passion to help
people and make a positive impact in the lives of everyone I encounter.
Whenever a family member or friend was not feeling well or if they needed
help I was always the one to volunteer. I really love meeting all of the families
I encounter in my profession and making every effort to know I did everything
I could to touch their lives.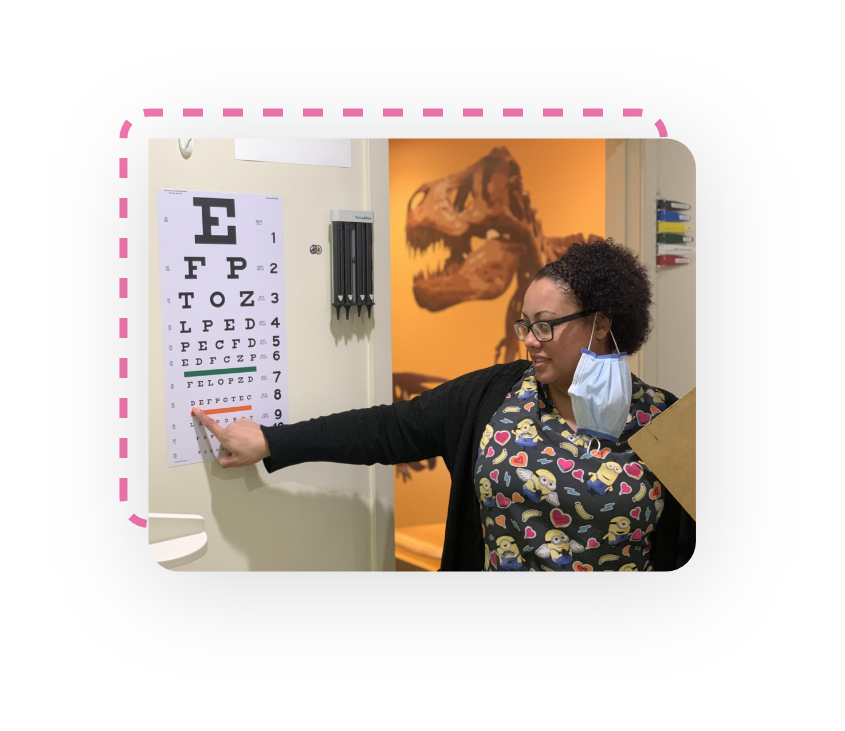 Outside of work I really enjoy spending time with my 2 daughters and my family. I also enjoy going to church and studying. I enjoy going to the mountains and hiking and also going at night so I can stargaze. I work on a lot of projects with my daughters like teaching them how to make wigs and do acrylic nails and make-up and facials and hair.
my fondest childhood memory
My fondest childhood memory is not one in particular but many. I am the only girl and I have 3 brothers. I remember spending a lot of time with my siblings and my cousins and aunties. My mom was a single mother so she worked a lot so I remember being able to help her by cooking and making sure the house was clean when she came home. My mom also took me and my brothers to the mountains a lot and we would go camping and fishing and tubing and rent cabins and go horseback riding. My fondest memories or from the time I got to spend with my mother and brothers.
Honestly what makes me happiest is going home and spending time with my daughters. My 15yr old's name is Ahja'Kamael and my 12yr old's name is Taliyah and they are what keeps me going. I am also expecting in august, hopefully, a boy, and we could not be more excited about this new life that will be joining our family.