I graduated pediatrics residency in K. Hovnanian Children's Hospital in New Jersey, serving as their chief resident in my final year (June 2007). Then moved to Massachusetts to pursue pediatric rheumatology and immunology. Didn't like the doom and gloom atmosphere in these chronic diseases so I pocketed that and did general pediatrics. I've enjoyed the ride so far, working in Massachusetts and then moving to Colorado. I've worked in a bigger practice with 5 providers and learned lessons that have helped us make this practice what it is today.
Going to work has never been more exciting and rejuvenating since we opened Lakeside Youth N Kids Pediatrics. I cherish meeting the children and seeing how they grow up and the bonds we form as a pediatrician and a family is incredibly strong, and sacred. I get to be a very active big part of their lives growing up and help mold them into healthy members of society. Because we are a small clinic we are able to get to know the families well and ride their triumphs and difficulties together.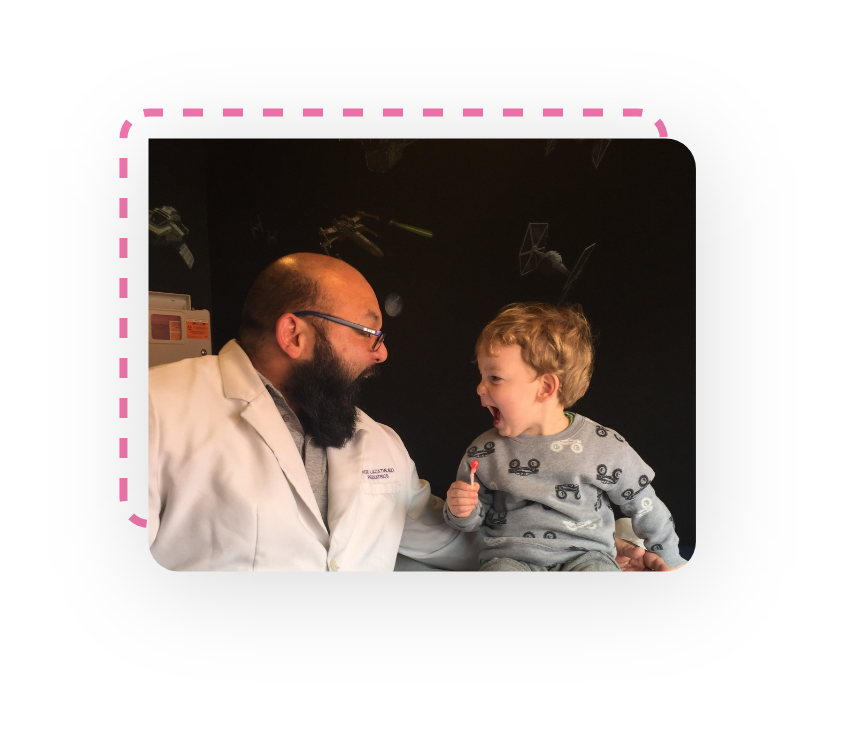 I'm a very active person. Outside the clinic, I like to hike and camp and just enjoy what nature and this beautiful state have to offer. I play rugby when given the chance and I am also an avid powerlifter. You could say I'm a closet meathead. I'm pretty much lifting at the gym in my spare time. I also have three dogs, who mean the world to me: Spencer, Sabine, and Chalupa Chavez. They help me in the clinic stay sane and happy. They also help some children by allaying their fears and anxiety through puppy licks and kisses in the office.
My Fondest Childhood Memory
 Ah, my fondest childhood memory was getting a bike for Christmas and up until now, I can still smell and feel the rubber tires and steel frame when I went to bed with my new bike that night. Haha!
Something that makes me smile is seeing the children recognize us, and be excited in the clinic. Handing out surprise presents during Christmas is also a good happy trigger for me.