Effective immediately we are no longer in network for the Aetna Whole Health/Front Range options network.
Welcome to Lakeside Youth N Kids Pediatrics
The Home of Joy and Laughter
At Lakeside Youth N Kids Pediatrics , we believe in the power of laughter. We believe that raising children should be a joyful experience for the children and their parents. We believe in a team approach to healthcare, and we are here to provide you with the latest and best guidelines for your family. We are delighted that you have entrusted us with the care of your loved ones.
​
The art of raising children can be a long and arduous road. And we are passionate about making this journey a little easier despite the unavoidable bumps along the way. We see kids from birth to well into their teenage years, and check-ups are geared towards education and preventive medicine to ensure health and growth for your loved ones. Our clinic is equipped for providing sick care to your young ones should the need arise, and we strive to educate and inform using the most recent developments and most up to date recommendations.
Together, we strive to maintain the excellence of your child's care, and we try to make the clinic experience a happy and educational one.
Again, thank you for allowing us to be part of your family.
Dr. Lance is accepting a limited number of new patients at this time.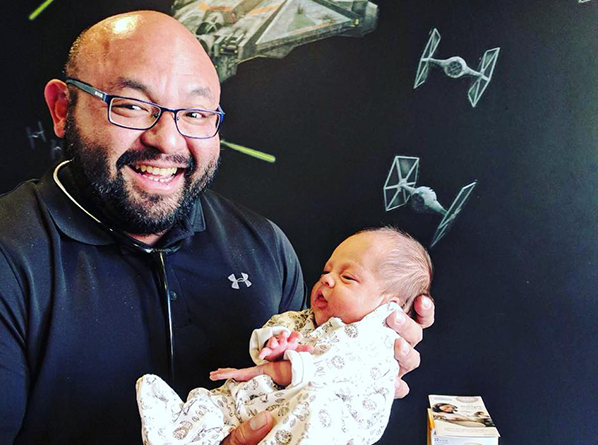 We specialize in health care for newborns to adolescents up to 18 years of age. Our goal is to improve children and youth care through joy and laughter.
We love Dr. Lazatin and everyone else on the staff! They are all kind, wonderful people who take pride in providing the best possible care for our child! We're so blessed to have their amazing support!

Bryson Blake


April 8, 2021

I LOVE, LOVE, LOVE this pediatricians office!! Dr. Lazatan is so knowledgeable and comfortable with complicated cases, all while maintaining the most cheerful disposition. I honestly can't say enough good things about this office! We moved here from Nevada and my little one is 5 months old with some special needs and this office has helped me set everything we need up, and helped us transition smoothly. Great doctor, great nurses, awesome support staff, especially Lexi. Truly a 5 star experience!

jen hovey


August 19, 2021

Responsive, compassionate, wise, kind, we love the help and care we've received from Lance, Sandra, and the team at LYNK. Our young son has gone to LYNK since birth and we are in the best hands. They take the most effort I've ever experienced at a physician's practice to ensure you are listened to and helped as quickly and quicker than we could ever hope for. We trust and appreciate Dr. Lance immensely!

Stacy Jensen


November 10, 2021

We love the team at LYNK and Dr. Lance! They are always super nice, friendly and smiling and answer every question in detail, with a clear perspective and patiently! I love that they offer an app to ask small questions in between appointments. Super happy with our experience and glad our son gets the awesome treatment of Dr. Lance and his team!

Isabelle Schuhmann


February 9, 2021

I read all the rave reviews about Dr. Lance and the staff at this practice. We had the pleasure of meeting him at one of our appointments and surely no complaints. I am writing this review because we primarily see Sandra Gilbert. She is incredibly patient and though I am a second time mom I am as anxious as a first time mom. She has been great with both of my kids and I am so glad we found this place. She knows her stuff! Thanks Sandra! Also I have dealt with a lot of the staff and they have all been great?

Veronica Judah Rogers


September 25, 2019

I absolutely wouldn't take my child anywhere else. Dr. Lazatin and the staff are the best I have ever seen with the care and concern for the kids and families. You won't be disappointed making LYNK Pediatrics your child's place for well and sick care.

Su-Muru Redmond


August 20, 2021
Join The Lakeside Youth N Kids Pediatrics Family
Together, we strive to maintain the excellence of your child's care, and we try to make the clinic experience a happy and educational one.